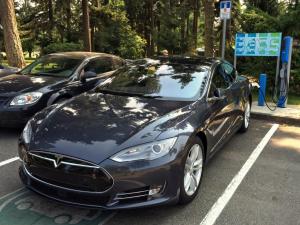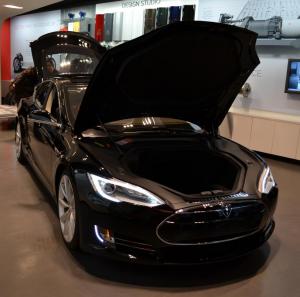 East Coast Limos is proud to announce the addition of a TESLA MODEL S to our fleet!
Are you looking for a chauffeur service that is different than the traditional limo? Show off your impeccable taste and love of fine automobiles by booking a service in our Tesla.
The Tesla always turns heads and makes everyone who rides in it feel like a VIP with its incredible features and amazing aesthetics.
This car is perfect for dinner transfers, weddings, airport transfers, special events, VIP, corporate, diplomat and government use, sightseeing and tours, and city to city service.
Whether you're hoping to reduce your carbon footprint, or simply just love the feel of a quiet, smooth drive, the Tesla creates the perfect vehicle for those looking for something different.
Tesla, known for creating unique and exotic vehicles, is a pioneer in the electric car industry. Their cutting edge technology and inspiring designs are innovative and beautiful. Gaining widespread attention, Tesla continues to develop electric automobiles for a greener future.
Come experience one today by booking with us!