East Coast Limos was the proud winner of the award for Ottawa's Favorite Limousine Company at the FACES Awards on Sunday, January 24th, 2016!!!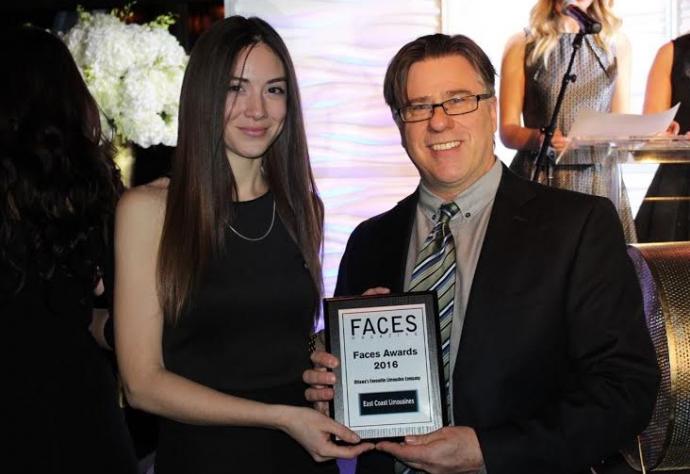 Thank you to everyone who voted for us! This would not have been possible without the support of our families, friends and colleagues.
Congratulations to all the winners from the 2016 FACES Awards!!!
Check out all the fantastic winners from this year: 2016 FACES Awards Winners